I am very sad to share this news with you, the email from a dear missionary friend began. Your boy, Nambala, who you sponsor in Congo, died last week.
My friend had been delighted by my request for a child with special needs through the Global Fingerprints program. She assigned Nambala to me. We hoped that as more children with disabilities were sponsored in developing countries and the gospel was shared, they would become valued instead of marginalized by society. Reports from the field showed how slowly change would come.
The first report said Nambala had been treated for crippling parasites in his feet. He had new shoes and was able to walk to church. The second report said his shoes and new clothes had been stolen. Thus, a pattern was set. Over the next few years, progress for Nambala and other children with special needs was quite literally, two steps forward and one back.
Then my friend said construction had begun on The Promise Home, an orphanage for children with special needs. The orphanage would provide medical care, nourishing food, clothing, education, and the love of Jesus in a safe environment. A few months ago news came that the orphanage was nearly complete. The house parents had been selected and trained. Nambala was to be one of the first children in the new home.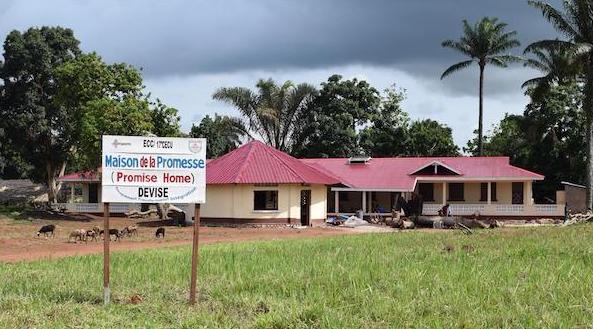 The email went on. Nambala was found by the side of the road, and was already very sick and nothing could be done for him. It was the same day we sent a message for him to get ready to move to the Promise Home this week.
The loss of Nambala left me numb. But the next words breathed hope into my soul.
I grieve for Nambala because he didn't have the chance to live in a loving family environment, my friend said. I was so looking forward to him moving to the Promise Home. But I have been reminded that he has been given even a better home – with Jesus. I truly believe he knew and trusted the Lord Jesus.
Her words gave voice to the reasons, both temporal and eternal, God calls us to special needs ministry in our families, our churches, our communities, our country, and our world.
We give voice to the voiceless.
We value the weak.
We clothe the poor.
We feed the hungry.
We help the lame to walk.
We heal the sick.
We uphold the sanctity of each life.
We share the gospel in word and deed.
We point lost ones to their true home.
Jesus said, "Let the little children come to me and do not hinder them,
for to such belongs the kingdom of heaven.
Matthew 19:14
Jolene Philo grew up with a disabled father and raised a child with special needs. She has also welcomed kids with special needs into her elementary classroom for 25 years. She is the author of several books about special needs parenting, caregiving, and special needs ministry. She blogs at DifferentDream.com and speaks around the country about special needs parenting and inclusion ministry. Jolene and her husband live in Iowa, are parents to two adult children, and are known as Grammy Jo and Papoo to their three adorable grandchildren. You can connect with her on Facebook, Twitter, and Pinterest.